Sustainable productivity with energy efficient ergonomic LED display
The Philips ergonomic LED display using 25% recycled materials and PVC, BFR free housing is ideal for eco-friendly productivity
Sustainable Eco-design
- 25% recycled material with EPEAT Gold
- PVC-BFR free housing
- 100% recyclable packaging
- Zero mercury content
Great performance
- LED technology ensures natural colors
- TrueVision ensures lab quality images
Designed for people
- SmartErgoBase enables people-friendly ergonomic adjustments
- Low bezel-to-table height for maximum reading comfort
Easy to experience
- Modern Touch controls
- SmartImage presets for easy optimized image settings
- SmartControl for easy performance tuning
EPEAT Gold
Philips EPEAT GOLD certified monitors ensure protection for human health and the environment, and are highly energy efficient ensuring low emissions of climate changing greenhouse gases. The EPEAT programme helps purchasers evaluate, compare and select Monitors based on 51 environmental criteria supported by the US EPA. GOLD certification ensures that at least 30% of plastic used is Post-Consumer Resin, which ensures reduction in the use of toxic and hazardous materials. EPEAT Gold is valid only where Philips registers the product. Please visit www.epeat.net for the registration status in your country.
Zero mercury content
Philips monitors with LED backlighting are free from Mercury, one of the most toxic natural substances, which affects humans and animals. This reduces the environmental impact of the display throughout its lifecycle, from manufacturing to disposal.
PVC-BFR free housing
This Philips monitor housing is free from brominated flame retardant and polyvinyl chloride (PVC-BFR free)
100% recyclable packaging
"Philips is committed to using sustainable, eco-friendly materials across its monitor range. All body plastic parts, metal chassis parts and packing materials use 100% recyclable materials. In some selected models we utilise up to 65% post-consumer recycled plastics. Strict adherence to RoHS standards ensures substantial reduction or elimination of toxic substances like lead, for example. Mercury content in monitors with CCFL backlights has been reduced significantly and eliminated completely in monitors with LED backlights. Visit Philips at http://www.asimpleswitch.com/global/ to learn more.
LED technology
White LED's are solid state devices which light up to full, consistent brightness faster saving startup time. LED's are free from mercury content, which allows for eco-friendly recycling and disposal process. LED's allow for better dimming control of the LCD backlight, resulting in a super high contrast ratio. It also gives superior colour reproduction thanks to consistent brightness across the screen.
TrueVision
TrueVision is a proprietary Philips technology that uses an advanced algorithm for testing and aligning monitor display, which gives you the ultimate display performance. Philips ensures that TrueVision monitors leave the factory fine-tuned with this process giving you consistent colour and picture quality.
Low bezel-to-table height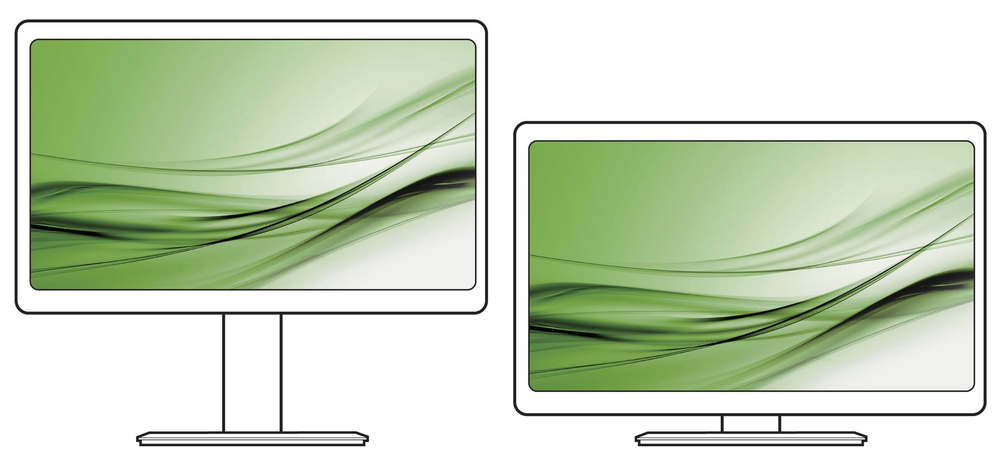 Thanks to its advanced SmartErgoBase, the Philips monitor can be lowered down almost to desk level for a comfortable viewing angle. Low bezel-to-table height is the perfect solution if you use bifocals, trifocals or progressive lens glasses for your computing work. Additionally, it allows users of different heights to use the monitor at their preferred angle and height settings, helping them to reduce fatigue and strain.
SmartImage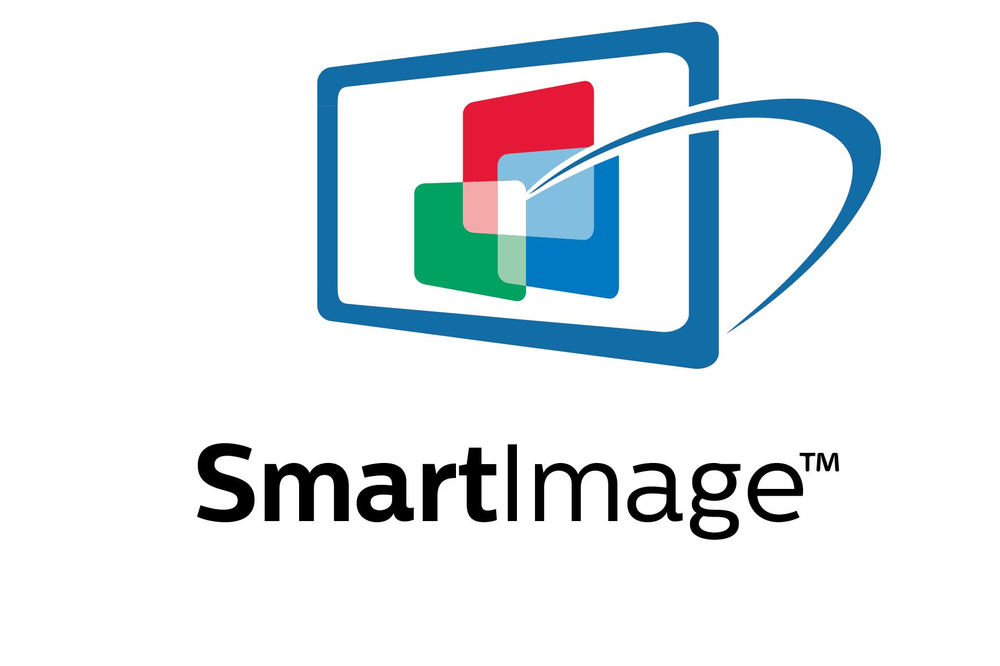 SmartImage is an exclusive leading edge Philips technology that analyses the content displayed on your screen and optimises your display performance. This user-friendly interface allows you to select various modes, like Office, Photo, Movie, Game, Economy etc., to fit the application in use. Based on the selection, SmartImage dynamically optimises the contrast, colour saturation and sharpness of images and videos for ultimate display performance. The Economy mode option offers you major power savings. All in real time at the touch of a single button!
SmartControl for easy tuning
PC software for fine tuning display performance and settings. Philips offers users two choices for display setting adjustment. Either navigate the multi-level On-Screen Display menu through buttons on the display itself or use the Philips SmartControl software to easily adjust the various display settings in a familiar way
Touch controls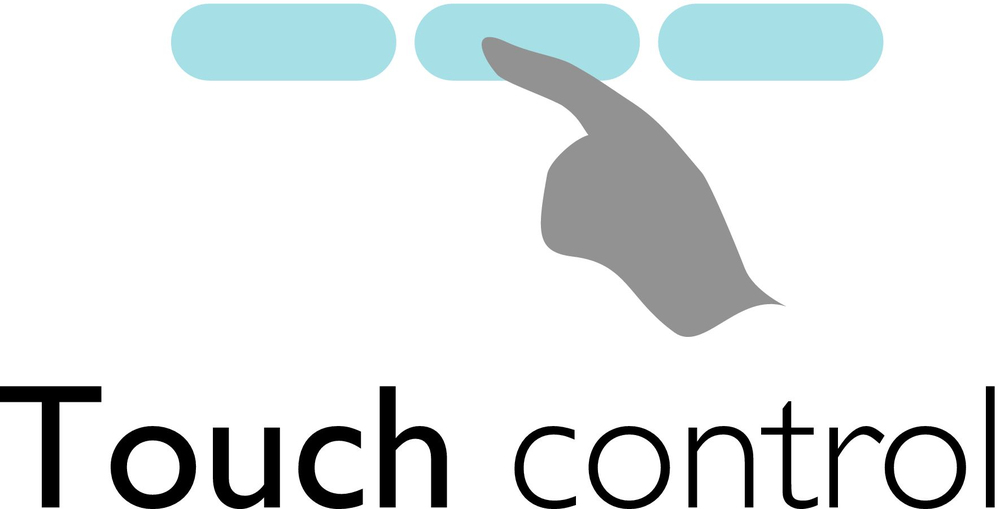 Touch controls are intelligent, touch-sensitive icons that replace protruding buttons to allow users to adjust the monitor to their requirements. Responding to the lightest touch, Touch control gives the monitor a modern feel.
SmartErgoBase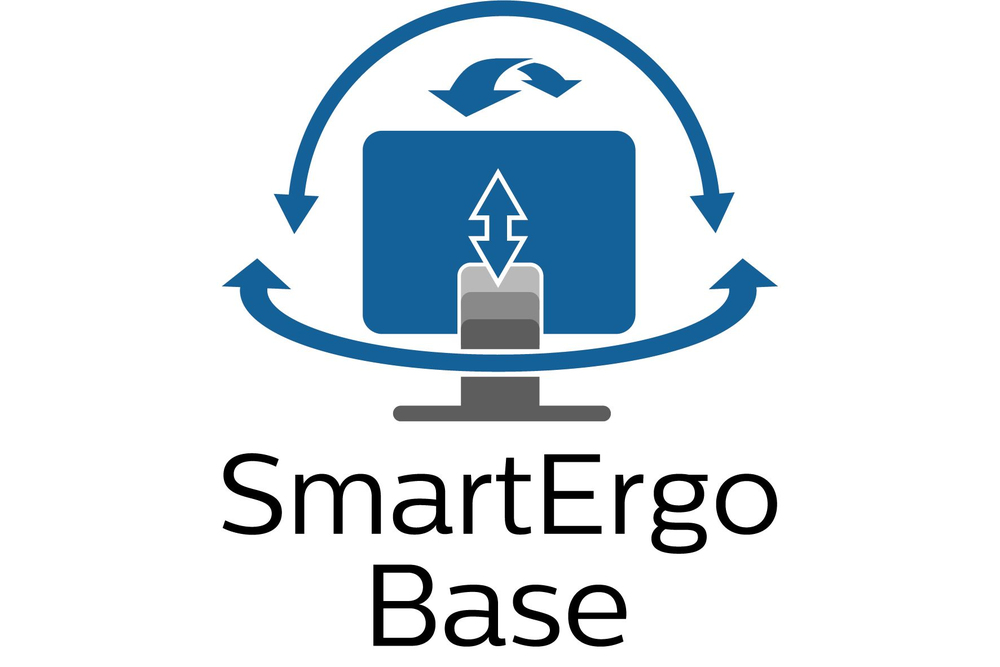 The SmartErgoBase is a monitor base that delivers ergonomic display comfort and provides cable management. The user-friendly height, swivel, tilt and rotation angle adjustments of the base allow the monitor to be positioned for maximum comfort to help ease the physical strains of a long workday. In addition, cable management reduces cable clutter and keeps the workspace neat and professional.
Specs
Display:
Display diagonal:
55.9 cm (22")
Display resolution:
1680 x 1050 pixels
Native aspect ratio:
16:10
Display brightness (typical):
250 cd/m²
Response time:
5 ms
HD type:
Not supported
Supported graphics resolutions:
1680 x 1050 (WSXGA+)
Contrast ratio (typical):
1000:1
Viewing angle, horizontal:
170°
Viewing angle, vertical:
160°
Display number of colours:
16.78 million colors
Backlight type:
W-LED
Aspect ratio:
16:10
Contrast ratio (dynamic):
20000000:1
3D:
✗
Pixel pitch:
0.282 x 0.282 mm
Horizontal scan range:
30 - 83 kHz
Vertical scan range:
56 - 75 Hz
Viewable size, horizontal:
47.4 cm
Viewable size, vertical:
29.6 cm
Separate H/V sync:
✓
Sync-on-green (SOG):
✓
Display sRGB:
✓
Multimedia:
Built-in speaker(s):
✗
Built-in camera:
✗
Design:
Product colour:
Black
Energy Star certified:
✓
EPEAT compliance:
Gold
Certification:
RoHS
Compliance industry standards:
BSMI, CE Mark, FCC Class B, GOST, SASO, SEMKO, TCO 5.2, TUV Ergo, TUV/GS, UL/cUL, WEEE
Ports & interfaces:
VGA (D-Sub) ports quantity:
1
DVI-D ports quantity:
1
HDCP:
✓
Ergonomics:
VESA mounting:
✓
Cable lock slot:
✓
Height adjustment:
✓
Panel mounting interface:
100 x 100 mm
Cable lock slot type:
Kensington
Height adjustment:
11 cm
Pivot:
✓
Pivot angle:
0 - 90°
Swivel angle range:
-65 - 65°
Tilt angle range:
-5 - 20°
On Screen Display (OSD):
✓
On Screen Display (OSD) languages:
Simplified Chinese, German, English, Spanish, French, Italian, Portuguese, Russian
Number of OSD languages:
8
Plug and Play:
✓
LED indicators:
Power
Thin Client:
Thin client installed:
✗
Power:
Power consumption (typical):
15.7 W
Power consumption (standby):
0.1 W
Power consumption (off):
0.1 W
Power consumption (PowerSave):
12.6 W
AC input voltage:
100 - 240 V
AC input frequency:
50 - 60 Hz
Operational conditions:
Operating temperature (T-T):
0 - 40 °C
Storage temperature (T-T):
-20 - 60 °C
Relative humidity:
20 - 80%
Operating altitude:
0 - 3658 m
Weight & dimensions:
Width:
504 mm
Depth:
59 mm
Height:
349 mm
Weight:
3.38 kg
Width (with stand):
504 mm
Depth (with stand):
227 mm
Height (with stand):
509 mm
Weight (with stand):
5.2 kg
Packaging data:
Package width:
565 mm
Package depth:
186 mm
Package height:
391 mm
Package weight:
7.05 kg
Other features:
Display:
LCD
TV tuner integrated:
✗
Mean time between failures (MTBF):
30000 h
Picture enhancement:
SmartImage