Intel® Transactional Synchronization Extensions New Instructions (Intel® TSX-NI) are a set of instructions focused on multi-threaded performance scaling. This technology helps make parallel operations more efficient via improved control of locks in software.
Enhanced Intel SpeedStep® Technology is an advanced means of enabling high performance while meeting the power-conservation needs of mobile systems. Conventional Intel SpeedStep® Technology switches both voltage and frequency in tandem between high and low levels in response to processor load. Enhanced Intel SpeedStep® Technology builds upon that architecture using design strategies such as Separation between Voltage and Frequency Changes, and Clock Partitioning and Recovery.
Intel® vPro™ Technology is a set of security and manageability capabilities built into the processor aimed at addressing four critical areas of IT security: 1) Threat management, including protection from rootkits, viruses, and malware 2) Identity and web site access point protection 3) Confidential personal and business data protection 4) Remote and local monitoring, remediation, and repair of PCs and workstations.
Intel® Turbo Boost Technology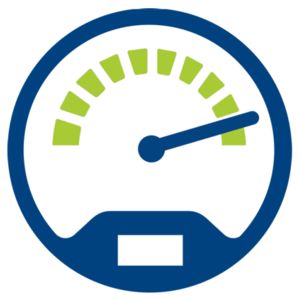 Higher Performance When You Need It Most
Intel® Turbo Boost Technology 2.01 accelerates processor and graphics performance by increasing the operating frequency when operating below specification limits. The maximum frequency varies depending on workload, hardware, software, and overall system configuration.
Conflict-Free processor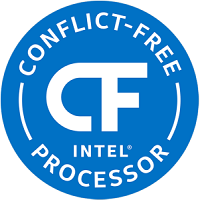 Does not contain "conflict minerals": tantalum, tin, tungsten, and gold.
Specs
Processor:
Processor family:
Intel® Xeon® Gold
Processor cores:
8
Processor socket:
LGA 3647 (Socket P)
Component for:
PC
Processor lithography:
14 nm
Box:
✗
Cooler included:
✓
Processor manufacturer:
Intel
Processor base frequency:
3.2 GHz
Processor model:
6134
Processor threads:
16
Processor operating modes:
64-bit
Processor cache:
24.75 MB
Processor cache type:
L3
Thermal Design Power (TDP):
130 W
Processor boost frequency:
3.7 GHz
Stepping:
H0
Processor codename:
Skylake
Processor ARK ID:
120493
Memory:
Memory channels:
Hexa-channel
Maximum internal memory supported by processor:
768 GB
Memory types supported by processor:
DDR4-SDRAM
Memory clock speeds supported by processor:
2666 MHz
ECC:
✓
Graphics:
On-board graphics adapter:
✗
Features:
Execute Disable Bit:
✓
Maximum number of PCI Express lanes:
48
PCI Express slots version:
3.0
Supported instruction sets:
SSE4.2,AVX,AVX 2.0,AVX-512
Scalability:
S4S
Embedded options available:
✗
PCI Express CEM revision:
3.0
Market segment:
Server
Harmonized System (HS) code:
8542310001
Export Control Classification Number (ECCN):
5A992C
Commodity Classification Automated Tracking System (CCATS):
G077159
Processor special features:
Intel® Hyper Threading Technology (Intel® HT Technology):
✓
Intel® Turbo Boost Technology:
2.0
Intel® AES New Instructions (Intel® AES-NI):
✓
Enhanced Intel SpeedStep Technology:
✓
Intel Trusted Execution Technology:
✓
Intel® Speed Shift Technology:
✓
Intel® Transactional Synchronization Extensions:
✓
Intel VT-x with Extended Page Tables (EPT):
✓
Intel TSX-NI:
✓
Intel 64:
✓
Intel Virtualization Technology (VT-x):
✓
Intel Virtualization Technology for Directed I/O (VT-d):
✓
Intel TSX-NI version:
1.00
Conflict-Free processor:
✓
Intel Turbo Boost Max Technology 3.0:
✗
Intel® Optane™ Memory Ready:
✗
AVX-512 Fused Multiply-Add (FMA) units:
2
Intel® Volume Management Device (VMD):
✓
Intel® Run Sure Technology:
✓
Mode-based Execute Control (MBE):
✓
Intel® vPro™ Platform Eligibility:
✓
Operational conditions:
Tcase:
79 °C
Processor cache:
25344 KB
Product type:
Processor
Supported memory types:
DDR4-SDRAM
Weight & dimensions:
Package width:
43 mm
Package depth:
137 mm
Package height:
112 mm
Package weight:
201 g
Processor package size:
76mm x 56.5mm
Other features:
Maximum internal memory:
768 GB
Maximum internal memory:
786432 MB
Launch date:
Q3'17
Status:
Launched
Maximum memory:
768 GB
Processor brand name:
Intel Xeon Gold\nIntel Xeon Gold Processor
Last change:
63903513
Product family:
Intel Xeon Processors
Intel® Speed Shift Technology version:
1.00
Intel® Run Sure Technology version:
1.00
Intel® Volume Management Device (VMD) version:
1.00
Memory speed (max):
2666 MHz
Mode-based Execute Control (MBE) version:
1.00
Number of UPI links:
3