The powerful new Intel® Xeon® processor E5-2600 v4 product family offers versatility across diverse workloads. These processors are designed for architecting next-generation data centers running on, software defined infrastructure supercharged for efficiency, performance, and agile services delivery across cloud-native and traditional applications. They support workloads for cloud, high-performance computing, networking, and storage.
Performance

Built on 14 nm process technology, the Intel® Xeon® processor E5 v4 family offers up to 22 cores/44 threads per socket and 55 MB last-level cache (LLC) per socket for increased performance, as well as Intel® Transactional Synchronization Extensions (Intel® TSX) for increased parallel workload performance.
Optimized for Orchestration

Dynamically manage shared resources efficiently and increase resource utilization with Intel® Resource Director Technology (Intel® RDT) offering cache monitoring and allocation technology, code and data prioritization, and memory bandwidth monitoring.
Enhanced Security

Accelerated cryptographic performance enables encrypted data to move fast over secure connections, plus improved security keys help safeguard network access and deepen platform protection.
Intel® Turbo Boost Technology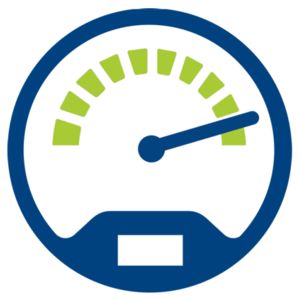 Higher Performance When You Need It Most
Intel® Turbo Boost Technology 2.01 accelerates processor and graphics performance by increasing the operating frequency when operating below specification limits. The maximum frequency varies depending on workload, hardware, software, and overall system configuration.
Conflict-Free processor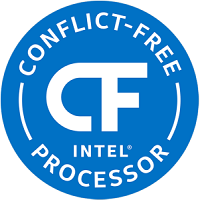 Does not contain "conflict minerals": tantalum, tin, tungsten, and gold.
Specs
Processor:
Processor family:
Intel® Xeon® E5 v4
Processor cores:
10
Processor socket:
LGA 2011-v3
Component for:
Server/workstation
Processor lithography:
14 nm
Box:
✗
Cooler included:
✓
Processor manufacturer:
Intel
Processor base frequency:
2.2 GHz
Processor model:
E5-2630V4
Processor threads:
20
System bus rate:
8 GT/s
Processor operating modes:
64-bit
Processor series:
Intel Xeon E5-2600 v4
Processor cache:
25 MB
Processor cache type:
Smart Cache
Thermal Design Power (TDP):
85 W
Processor boost frequency:
3.1 GHz
VID Voltage Range:
0 - 0 V
Stepping:
R0
Bus type:
QPI
Number of QPI links:
2
Memory bandwidth supported by processor (max):
68.3 GB/s
Processor codename:
Broadwell
Processor code:
SR2R7
Processor ARK ID:
92981
Memory:
Memory channels:
Quad-channel
Maximum internal memory supported by processor:
1536 GB
Memory types supported by processor:
DDR4-SDRAM
Memory clock speeds supported by processor:
1600,1866,2133 MHz
ECC:
✓
Features:
Execute Disable Bit:
✓
Idle States:
✓
Thermal Monitoring Technologies:
✓
Maximum number of PCI Express lanes:
40
PCI Express slots version:
3.0
Supported instruction sets:
AVX 2.0
Scalability:
2S
Physical Address Extension (PAE):
✓
CPU configuration (max):
2
Embedded options available:
✗
Physical Address Extension (PAE):
46 bit
PCI Express CEM revision:
3.0
Market segment:
Server
Harmonized System (HS) code:
8542310001
Export Control Classification Number (ECCN):
5A992C
Commodity Classification Automated Tracking System (CCATS):
G077159
Processor special features:
Intel® Hyper Threading Technology (Intel® HT Technology):
✓
Intel® Identity Protection Technology (Intel® IPT):
✗
Intel® Turbo Boost Technology:
2.0
Intel Flex Memory Access:
✗
Intel® AES New Instructions (Intel® AES-NI):
✓
Enhanced Intel SpeedStep Technology:
✓
Intel Trusted Execution Technology:
✓
Intel® Turbo Boost Technology 2.0 frequency:
3.1 GHz
Intel® Transactional Synchronization Extensions:
✓
Intel Enhanced Halt State:
✓
Intel VT-x with Extended Page Tables (EPT):
✓
Intel Demand Based Switching:
✓
Intel® Secure Key:
✓
Intel TSX-NI:
✓
Intel® OS Guard:
✓
Intel 64:
✓
Intel Identity Protection Technology version:
0.00
Intel Secure Key Technology version:
1.00
Intel Virtualization Technology (VT-x):
✓
Intel Virtualization Technology for Directed I/O (VT-d):
✓
Intel TSX-NI version:
1.00
Conflict-Free processor:
✓
Intel® vPro™ Platform Eligibility:
✓
Operational conditions:
Tcase:
74 °C
Processor cache:
25600 KB
Product type:
Processor
Supported memory types:
DDR4-SDRAM
Weight & dimensions:
Processor package size:
45mm x 52.5mm
Other features:
Compatibility:
Intel Server System R1208WT2GSR\nIntel Server System R1208WTTGSR\nIntel Server System R1304WT2GSR\nIntel Server System R1304WTTGSR\nIntel Server System R2208WTTYSR\nIntel Server System R2208WT2YSR\nIntel Server System R2208WTTYC1R\nIntel Server System R2308WTTYSR\nIntel Server System R2312WTTYSR\nIntel Server System R2224WTTYSR\nIntel Server Board S2600CW2R\nIntel Server Board S2600CW2SR\nIntel Server Board S2600CWTR\nIntel Server Board S2600CWTSR\nIntel Server Board S2600KPR\nIntel Server Board S2600KPFR\nIntel Server Board S2600KPTR\nIntel Server Board S2600TPR\nIntel Server Board S2600TPFR\nIntel Server Board S2600WTTR\nIntel Server Board S2600WT2R\nIntel Server Board S2600WTTS1R\nIntel Compute Module HNS2600KPFR\nIntel Compute Module HNS2600KPR\nIntel Compute Module HNS2600TP24R\nIntel Compute Module HNS2600TPFR\nIntel Compute Module HNS2600TPR\nIntel Compute Module HNS2600TP24SR
Maximum internal memory:
1500 GB
Maximum internal memory:
1572864 MB
Bus bandwidth:
8
Bus type units:
GT/s
Launch date:
Q1'16
Status:
Launched
Processor brand name:
Intel Xeon
Last change:
63903513
Product family:
Intel Xeon Processor E5 v4 Family
Bus speed:
8 GT/s