High Performance
Accelerate your business growth with up to 44% better energy efficient performance than the first generation of Intel® Xeon® processor E3 1200 family-based servers.
Faster Access
A number of technologies have been added or upgraded to improve I/O bandwidth, gain faster access to commonly used programs and files, allow applications to run faster, increase data throughput, and improve the performance of disc-intensive retrieval applications.
Advanced Data and System Security
Built-in, advanced security features help you deflect catastrophic security breaches, and redundant storage capabilities protect your business data in the event of a hard drive failure.
24/7 Reliability
The Intel® Xeon® processor platform is built for all day, every day reliability. Centralized data backup and critical security updates further help reduce the risk of costly downtime.
Built to Scale
The Platform based on Intel® Xeon® processor E3-1200 v3 product family, which supports 18 I/O ports, gives you the reliability you need today with plenty of room to grow for tomorrow. Increase your storage and networking capacity seamlessly.
Intel® Identity Protection Technology (Intel® IPT)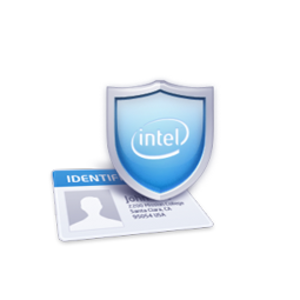 Protect Your Identity and Business
Intel® Identity Protection Technology (Intel® IPT) protects enterprises from being penetrated by stolen credentials and online user account access with an added layer of hardware-based security and authentication as well as a multifactor authentication framework to manage different authentication methods.
Intel® Turbo Boost Technology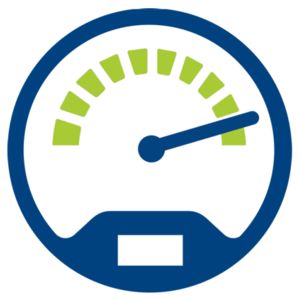 Higher Performance When You Need It Most
Intel® Turbo Boost Technology 2.01 accelerates processor and graphics performance by increasing the operating frequency when operating below specification limits. The maximum frequency varies depending on workload, hardware, software, and overall system configuration.
Intel® Quick Sync Video Technology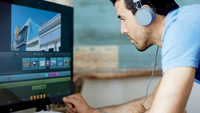 Create, Edit, and Share Video in a Flash
Intel® Quick Sync Video uses the dedicated media processing capabilities of Intel® Graphics Technology to make video encoding tasks—such as creating DVDs or Blu-ray discs, creating and editing 3D videos, converting 2D video files into 3D, and converting video for portable media players and social networking sites—faster and easier.
Specs
Processor:
Processor family:
Intel® Xeon® E3 V3 Family
Processor cores:
4
Processor socket:
LGA 1150 (Socket H3)
Component for:
Server/workstation
Processor lithography:
22 nm
Box:
✗
Cooler included:
✓
Processor manufacturer:
Intel
Processor base frequency:
3.5 GHz
Processor model:
E3-1246V3
Processor threads:
8
System bus rate:
5 GT/s
Processor operating modes:
64-bit
Processor series:
Intel Xeon E3-1200 v3
Processor cache:
8 MB
Processor cache type:
Smart Cache
Thermal Design Power (TDP):
84 W
Processor boost frequency:
3.9 GHz
Stepping:
C0
Bus type:
DMI2
Memory bandwidth supported by processor (max):
25.6 GB/s
Processor codename:
Haswell
Processor ARK ID:
80916
Memory:
Memory channels:
Dual-channel
Maximum internal memory supported by processor:
32 GB
Memory types supported by processor:
DDR3-SDRAM,DDR3L-SDRAM
Memory clock speeds supported by processor:
1333,1600 MHz
ECC:
✓
Graphics:
On-board graphics adapter:
✓
On-board graphics adapter model:
Intel® HD Graphics P4600
Maximum on-board graphics adapter memory:
1.7 GB
On-board graphics adapter base frequency:
350 MHz
On-board graphics adapter dynamic frequency (max):
1200 MHz
Number of displays supported (on-board graphics):
3
On-board graphics adapter DirectX version:
11.2
On-board graphics adapter OpenGL version:
4.3
On-board graphics adapter maximum resolution (DisplayPort):
3840 x 2160 pixels
On-board graphics adapter maximum resolution (HDMI):
3840 x 2160 pixels
On-board graphics adapter maximum resolution (VGA):
2880 x 1800 pixels
On-board graphics adapter refresh rate at maximum resolution (DisplayPort):
60 Hz
On-board graphics adapter refresh rate at maximum resolution (HDMI):
60 Hz
On-board graphics adapter refresh rate at maximum resolution (VGA):
60 Hz
Number of execution units:
20
Features:
Execute Disable Bit:
✓
Idle States:
✓
Thermal Monitoring Technologies:
✓
Maximum number of PCI Express lanes:
16
PCI Express slots version:
3.0
PCI Express configurations:
1x16,2x8,1x8+2x4
Supported instruction sets:
SSE4.1,SSE4.2,AVX 2.0
Scalability:
1S
CPU configuration (max):
1
Embedded options available:
✗
Graphics & IMC lithography:
22 nm
Thermal solution specification:
PCG 2013D
PCI Express CEM revision:
3.0
Market segment:
Server
Harmonized System (HS) code:
8542310001
Export Control Classification Number (ECCN):
5A992C
Commodity Classification Automated Tracking System (CCATS):
G077159
Processor special features:
Intel® Anti-Theft Technology (Intel® AT):
✓
Intel® Hyper Threading Technology (Intel® HT Technology):
✓
Intel® Identity Protection Technology (Intel® IPT):
✓
Intel® My WiFi Technology (Intel® MWT):
✗
Intel® Turbo Boost Technology:
2.0
Intel® Quick Sync Video Technology:
✓
Intel® InTru™ 3D Technology:
✓
Intel® Wireless Display (Intel® WiDi):
✓
Intel FDI Technology:
✓
Intel® Clear Video HD Technology (Intel® CVT HD):
✓
Intel® Insider™:
✓
Intel Fast Memory Access:
✓
Intel Flex Memory Access:
✓
Intel® Smart Cache:
✓
Intel® AES New Instructions (Intel® AES-NI):
✓
Enhanced Intel SpeedStep Technology:
✓
Intel Trusted Execution Technology:
✓
Intel I/O Acceleration Technology:
✓
Intel® Turbo Boost Technology 2.0 frequency:
3.9 GHz
Intel® Transactional Synchronization Extensions:
✓
Intel Enhanced Halt State:
✓
Intel VT-x with Extended Page Tables (EPT):
✓
Intel® Secure Key:
✓
Intel TSX-NI:
✓
Intel Stable Image Platform Program (SIPP):
✓
Intel® OS Guard:
✓
Intel 64:
✓
Intel Identity Protection Technology version:
1.00
Intel Secure Key Technology version:
1.00
Intel Stable Image Platform Program (SIPP) version:
1.00
Intel Virtualization Technology (VT-x):
✓
Intel Virtualization Technology for Directed I/O (VT-d):
✓
Intel TSX-NI version:
1.00
Conflict-Free processor:
✗
Intel® vPro™ Platform Eligibility:
✓
Processor cache:
8192 KB
Product type:
Processor
Maximum graphics adapter memory:
1740 MB
Supported memory types:
DDR3-SDRAM,DDR3L-SDRAM
Maximum graphics adapter memory:
1.7 GB
Weight & dimensions:
Processor package size:
37.5mm x 37.5mm
Other features:
Intel® Virtualization Technology (Intel® VT):
VT-d,VT-x
Maximum internal memory:
32 GB
Maximum internal memory:
32768 MB
Cache memory:
8 MB
Born on date:
Q2'14
Bus bandwidth:
5
Bus type units:
GT/s
Graphics max dynamic frequency:
1.20 GHz
Launch date:
Q2'14
Maximum resolution & refresh rate (DisplayPort):
3840x2160@60Hz
Maximum resolution & refresh rate (HDMI):
3840x2160@60Hz
Maximum resolution & refresh rate (VGA):
2880x1800@60Hz
Number of graphics cores:
2
OpenGL support:
✓
Product name:
Intel Xeon E3-1246 v3 (8M Cache, 3.50 GHz)
Status:
Launched
Maximum memory:
32 GB
Processor brand name:
Intel Xeon v2
Last change:
63903513
Product family:
Intel Xeon Processor E3 v3 Family
Bus speed:
5 GT/s
Other features:
Graphics output:
eDP/DP/HDMI/VGA